Sergiño Dest is a young football player from America who is all set to switch his national-team duty and join the Dutch national team by bidding farewell to the United States national football team. It has been known from different sources that Sergiño was invited for a meeting by the football association of Netherlands for convincing him to switch over his side to theirs. They wanted to do the meeting just before he gets called up by the USMNT for his international duty in the Nations League CONCACAF. According to the rule, if Sergiño plays one official game for the US international team, then he will not be able to play for the Netherlands.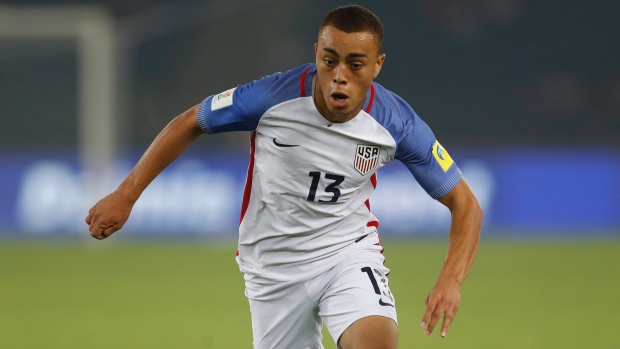 The Royal Dutch Football Association or the federation has high hopes that Sergiño Dest gets convinced to join the Dutch national football team before the USMNT can call him up. It is also known that Ajax will be putting a lot of pressure on him to join Clockwork Orange. The 18-year-old plays as a defender for Ajax as well. The United States is still the favorite team for Dest, but the Netherlands will also try to push hard to make the youngsters join the Dutch team with a focus towards the realistic future just like Matthijs de Ligt and Daley Blind. If the situation is investigated based on reality, then it can be understood that it will be better for Dest to stay with the national team of America because it would mean a realistic position as a World Cup 2020 starter.
Ronald Koeman has not had a meeting with Sergiño yet
. It will not come as a surprise if the strategist from the Dutch side reaches out to him before the USMNT, as he has been a player and coach for them earlier. It will not be a surprise if
Gregg Berhalter who is the coach for the US football team visits Europe before unveiling the list of his squad
.